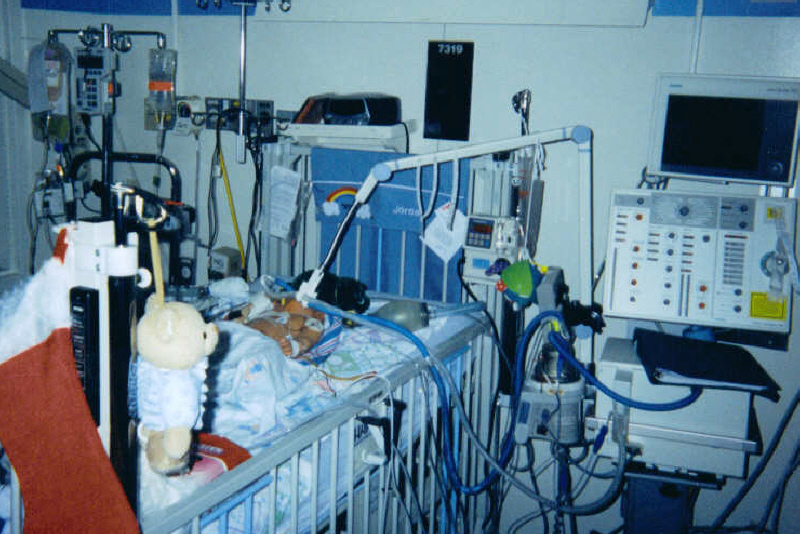 These pictures were taken about a week before he came off of the ventilator for the last time.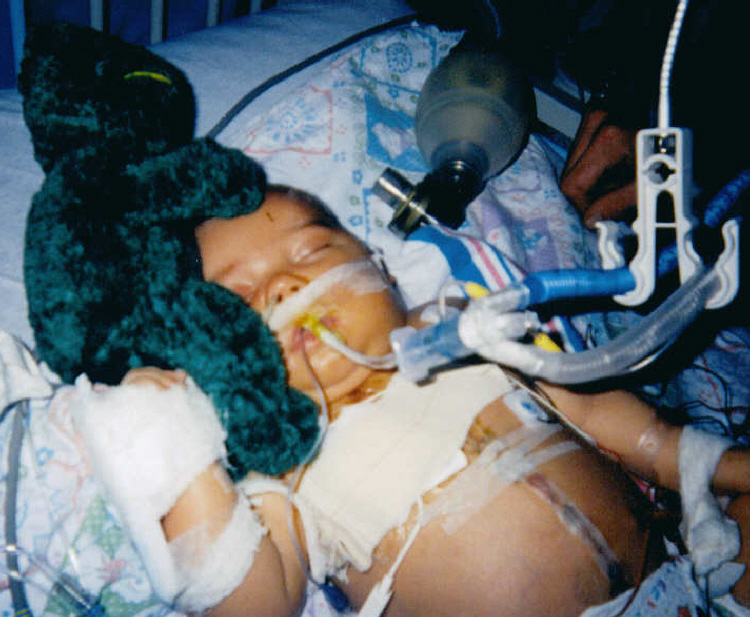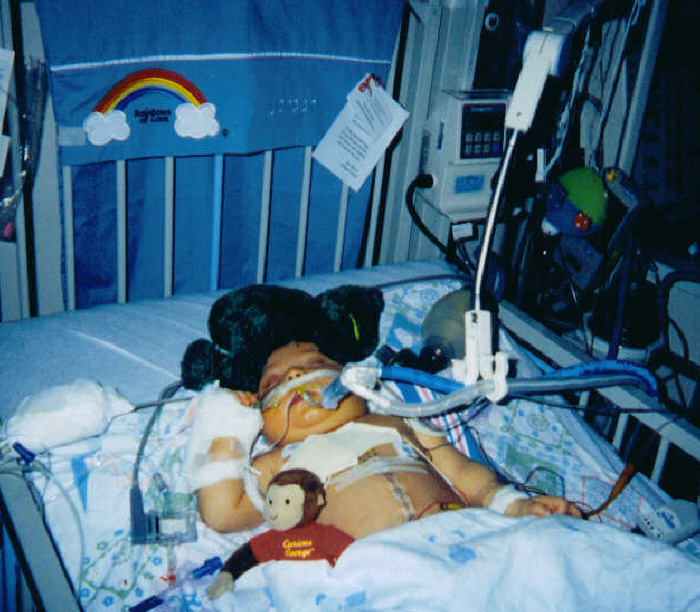 As bad as he looks here, we thought he looked 100% from his bout with septic shock.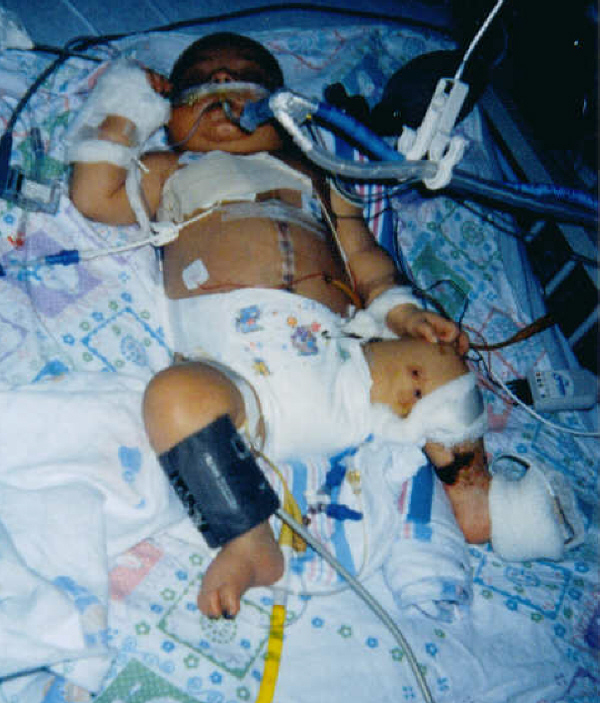 Jordan always liked to snuggle, and still does today.


It still amazes us how strong such a little body can be.