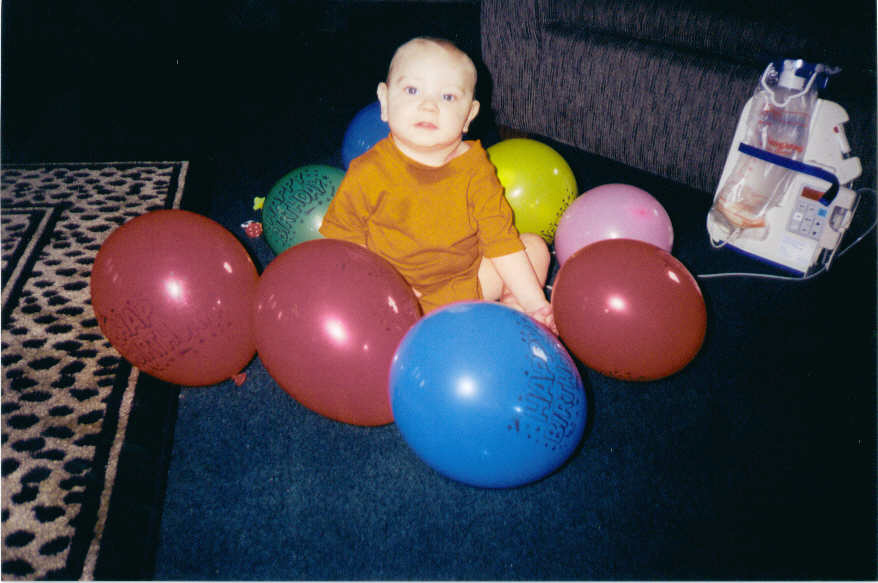 Since most problems with hemangiomas seem to go away in a year, this was our goal. We were so glad to see this day.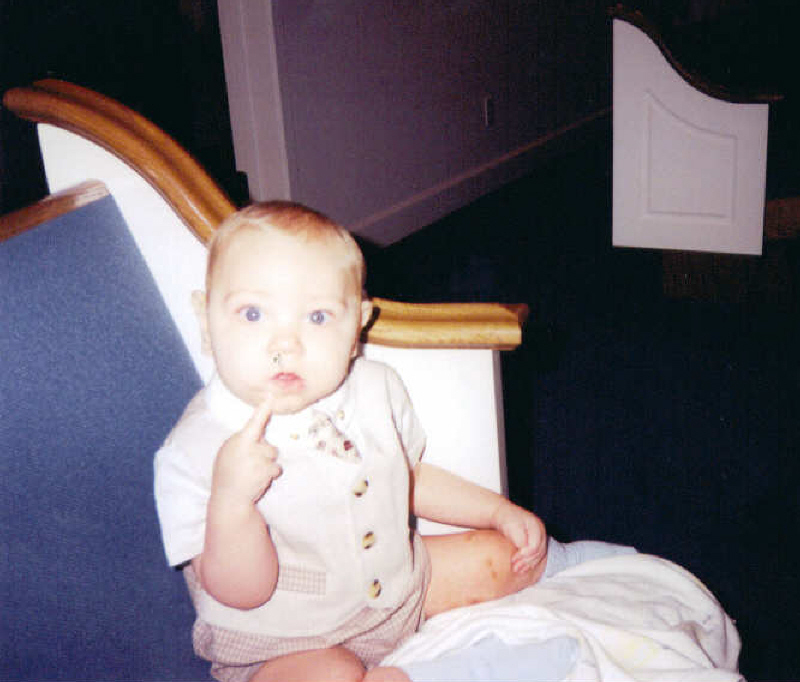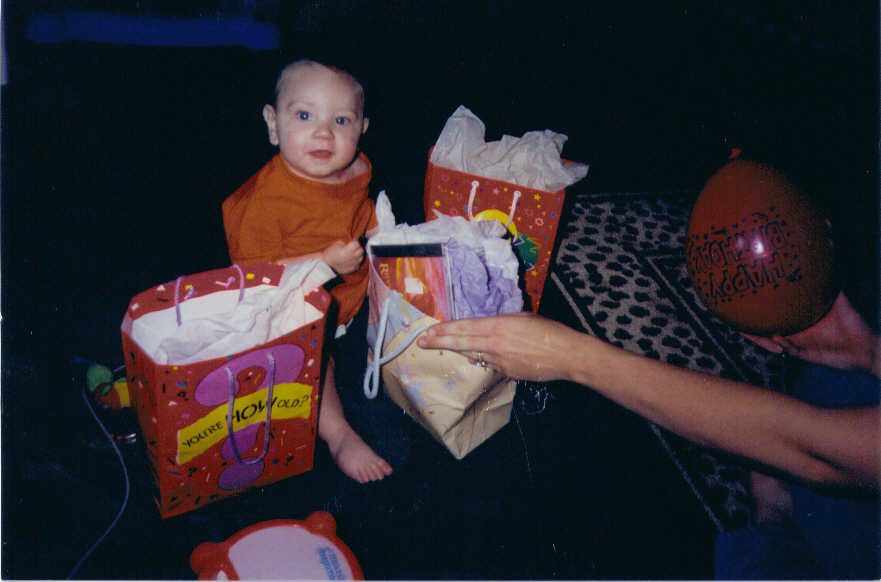 Jordan and his birthday presents.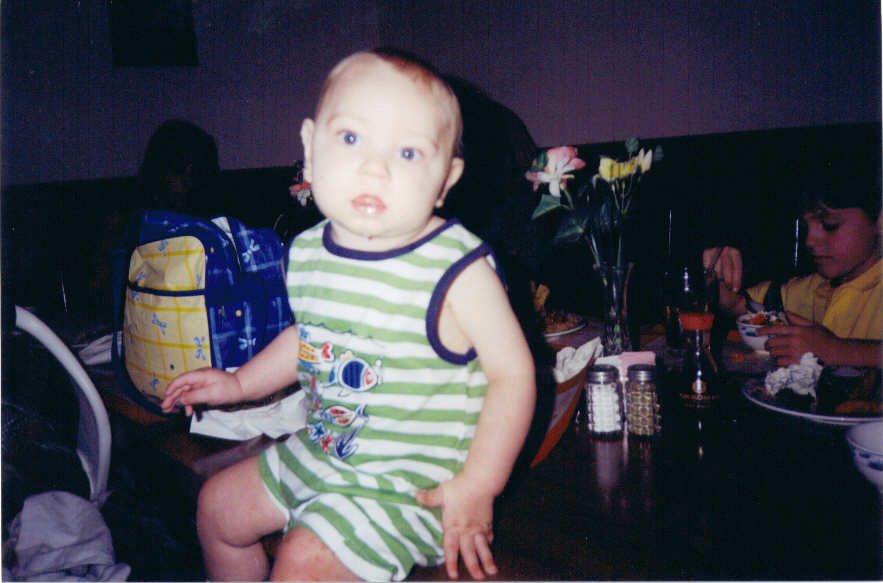 Here's to you Dr. Gold. Jordan in his birthday suit.


The last picture was taken a few weeks after his birthday at Aunt Beth's graduation dinner.